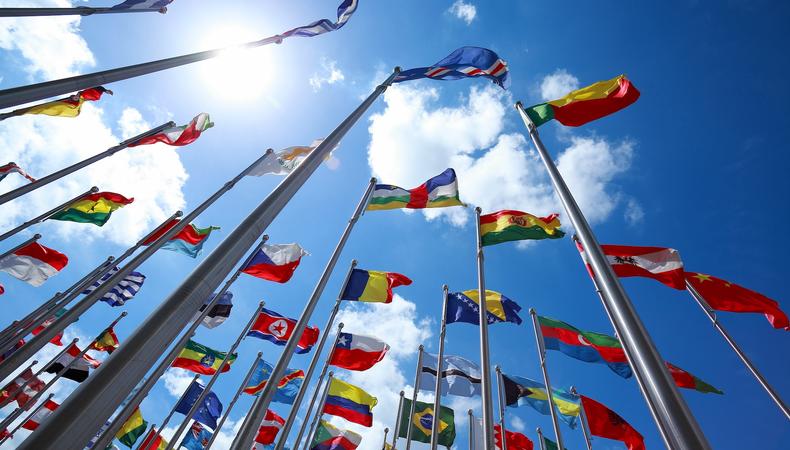 In today's increasingly globalised and digitally connected world, an actor's career may extend beyond their immediate home. More and more, international acting agencies connect talent to job opportunities abroad or partner with agencies in other countries to keep their clients busy. It's no longer uncommon for working actors to have a manager in the United States and an agent in the United Kingdom, or for a casting director in Los Angeles to receive a referral from an agency in Sweden.
How can actors seeking representation capitalise on this global trend? Finding representation isn't easy, especially for those at the beginning of their careers. But with talent agencies thinking internationally, the odds of securing an agent are in an actor's favor—wherever on Earth they may be. Read on for 11 of the most prominent international acting agencies, plus how to submit to them. For more guides to the top agencies in each region, check out our roundups for New York City, Los Angeles, and London.
One of France's top talent agencies, the majority of Adéquat's clients are French and booking work within the country. But this renowned company is one of many on this list that collaborates with bigger management agencies around the globe, meaning talent under its wing can rest assured that opportunities abound.
Submission policy: Prospective talent may make introductory contact with this agency by emailing agence@agence-adequat.com or using the contact form on Adéquat's website.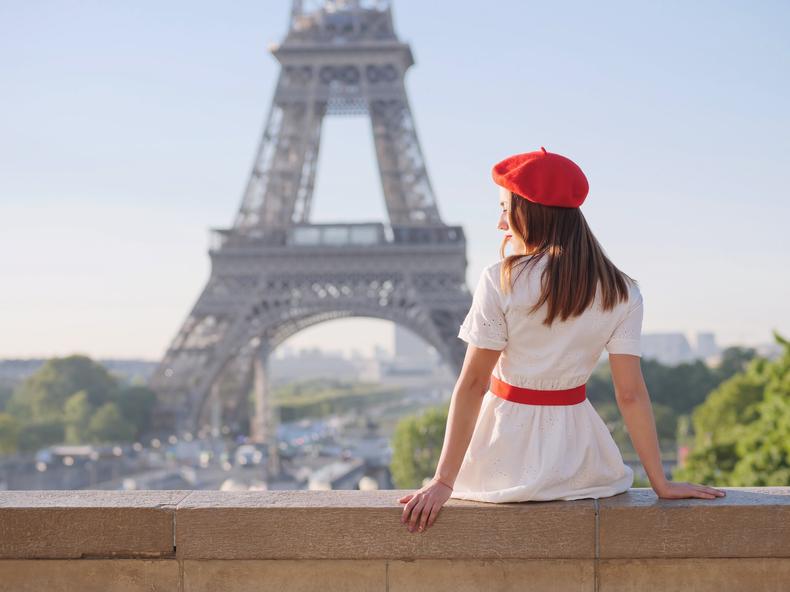 Anele Nova/Shutterstock
With a roster boasting Scandinavian talent who have crossed over to achieve success in the U.K., Europe, and the U.S.—award winners such as Alicia Vikander, Peter Franzén, and Rebecca Ferguson among them—this is another example of a local-yet-international acting agency. Operating from both Helsinki and Stockholm, it partners with agencies in other countries to connect talent with producers and casting directors.
Submission policy: On-camera and behind-the-camera talent alike can email fenella@actorsinscandinavia.com with relevant submission materials.
Perhaps the most prominent of all worldwide acting agencies, CAA can't be beat when it comes to sheer star power—Zendaya, Ana de Armas, Tom Hanks, and Andrew Garfield are all longtime clients. CAA agents work in departments spanning every aspect of the entertainment, broadcasting, literary, and digital media industries. It's also such a big company that it can partner with boutique agencies abroad, sharing talent and opportunities in Europe, Asia, and more. As its website accurately claims, "CAA creates limitless opportunities for the storytellers, trendsetters, icons, and thought leaders who shape popular culture."
Submission policy: CAA's contact page includes phone numbers for offices as far-flung as Singapore and Munich. However, note that agencies this large acquire new talent through industry referrals only, meaning unsolicited submissions are not allowed.
Note: CAA recently acquired International Creative Management Partners (ICM). ICM also represents a vast array of entertainers, producers, and writers, making this one of the biggest consolidations of talent agencies since WME and IMG merged in 2014.
First and foremost a film production company and distributor, Fortissimo Films is a worthy addition to any list of the best acting agencies in the world because of its track record bringing Asian cinema to theatres all over Europe. Although primarily focused on film sales, Fortissimo also created a talent agency in Beijing "to connect a wide range of international artists (screenwriters, directors of photography, editors, music composers) and Chinese producers," according to an official statement.
Submission policy: Contact information for Fortissimo Films staff and the Amsterdam and Beijing offices can be found on its website.
A top-tier British talent agency, Hamilton Hodell helped clients such as Ben Whishaw, David Oyelowo, and Daisy Edgar-Jones achieve success beyond the U.K. In addition to having talent agents specialising in commercial and voiceover work, the company represents casting directors—a handy connection for actors on the roster.
Submission policy: Electronic submissions via email are the way to go with Hamilton Hodell: ​​info@hamiltonhodell.co.uk.
See Also: A London Agent on Keeping Your Career Fresh
Also based in London but boasting an international reach, ITG represents talent looking to work in every aspect of the entertainment biz. Brits like Daniel Craig and Phoebe Waller-Bridge have found a home there, along with actors from farther afield, including Elisabeth Moss and Christina Hendricks.
Submission policy: Those seeking representation here should visit the website to look for the electronic submission information under the category they fall under; actors, for example, must email materials to actingrepresentation@independenttalent.com.
This full-service talent agency operates from cities across the U.S., but also Canada and the U.K. Performers of theater, film, and TV thrive here, but the company gives equal weight to its roster of musicians. They also have a "Crossover" team, dedicated to linking clients across multiple industries or areas of entertainment.
Submission policy: Unsolicited submissions are discouraged by Paradigm, but phone numbers for each of its offices can be found on Paradigm's contact page.
Since 1982, this Sydney-based management agency has launched talent into global markets, from Cate Blanchett to Ryan Kwanten to Rose Byrne. Australian talent looking to eventually make it big elsewhere would do well to research this company, which represents behind-the-camera talent, authors, and hosts and influencers, as well as actors.
Submission policy: RGM Artists accepts new clients through industry referral only.
Representing "artists of outstanding talent and international reputation," per its website, Tavistock Wood is one of the U.K.'s foremost talent agencies. Particularly for entertainers and literary figures, this London-based, globally focused agency centers and fosters individual relationships between staff and clients.
Submission policy: As outlined in the Tavistock Wood submissions page, actors are invited to send a photo, résumé, and introductory letter to info@tavistockwood.com. Writers and directors should include a couple of samples of their work.
Timothée Chalamet, Benedict Cumberbatch, Will Ferrell...the list goes on and on for one of Hollywood's most established agencies. A self-described "passionate advocate for artists, creators, and innovators," UTA connects its clients to opportunities in pretty much every aspect of the entertainment and media industries and operates from six offices in the U.S. and one in London.
Submission policy: No unsolicited submissions are allowed at an agency the size of UTA, so industry referrals are the way to get started working with them.
WME has gone through many iterations and mergers, including combining the long-running William Morris Agency (founded in 1898!) with upstart Endeavor in 2009. Clients include Ryan Reynolds, Tom Holland, Whoopi Goldberg, Christian Bale, and Gal Gadot, to name just five. With international offices across North America, Asia, and Europe, WME is a dream agency for any actor looking to achieve a level of superstardom internationally.
Submission policy: While a contact form is available on the official website, WME is another top-tier agency that considers new talent only through professional referrals.