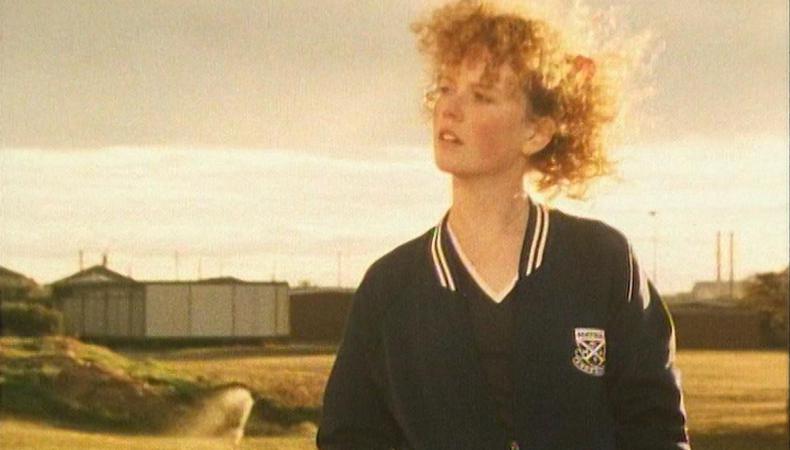 Paul Newman once said, "To be an actor, you have to be a child." No doubt this was said in reference to the wellspring of play and curiosity he deemed necessary, however, sometimes that actor is, in fact, very literally a child, too!
If this is the adventure you or your kid find yourself embarking on, welcome! It can be one of the most delightful and exciting endeavours to pursue. Though—much like a similarly-described roller coaster—comes with its inevitable ups and downs.
In this guide, we will provide a basic overview of where to start, and things to consider as a child actor in Australia.
Your kid might be the family ham or the one making the whole classroom laugh, but raw talent must be molded into skill. Training is important, but for you child to decide or to help decide if your child actually wants to pursue performing as a career, there are simple ways to familiarize yourself and your child with what the craft and a career might require.
Knowledge is power, as they say, and in this industry, can result in far greater odds of success for you or your young one. Fortunately, research is made ultra-accessible today with the power of the internet and can take a wide range of forms depending on what your current goals and next steps are. Some places to start include:
Watch a variety of films, TV series, and theater productions (yes, seriously!)

Subscribe to trade magazines and publications

Follow local filmmakers and gatekeepers on social media

Listening to

industry podcasts

Reading actor autobiographies and/or watching long-form interviews
As we've no doubt all experienced in our information-abundant age, having unlimited resources to draw from can be a double-edged sword, so instead focus your time and attention on a few, highly reputed sources. You'll be far better served to target your research regularly than to hit information overload on occasion.
Similarly, it's easy to become overwhelmed by the sheer number of classes and workshops now available to actors. You'll see an assortment of offerings such as:
School drama classes

Weekly group classes

One-off workshops or holiday programs (such as those run by WAAPA and

NIDA

)

Private coaching
You can mix-and-match according to your needs and preferences, but keep a particular eye out for those with teachers who are working themselves, and/or have a track record of successful alumni. These are likely to be the cream of the crop and the best investment of your time and money.
An easy way to stand out as a child actor is to equip yourself with professional marketing materials. Whether you're pitching directly to productions or are starting your search for representation, having a clear headshot, brief CV, and (ideally) a few filmed clips, will mark you as motivated and proactive—two impressive qualities to display at such a young age.
Headshot:

In the early days, don't worry about forking out for an expensive photoshoot. Most modern phone cameras will do the trick, and the idea is to capture an accurate snapshot of how you (or your child) look at this moment in time. As children grow and develop so quickly, a professional headshot session might be best left until they hit their teen years. Make sure to update the headshots as your child grows, as casting directors will not be thrilled if the person on the headshot looks completely different from the person in their audition room.

CV:

Similarly, don't stress if your CV is looking bare. Remember, the fact you've taken the time to even pull one together will separate you from the pack. Some useful things to detail here include: school or community productions, training, musical skills (e.g. singing, instruments), physical skills (e.g. dance, sports, martial arts), accents, languages, and even one or two of your favourite hobbies.
Showreel and filmed clips: A traditional showreel is a two to three minute compilation of excerpts from TV and film credits. But even having a single 30-second snippet is valuable, and you can absolutely record these yourself as you would a self tape. Production and reps won't necessarily expect a child actor to have a showreel, but your chances will be significantly higher if you do. If your child sings or is proficient in another physical skill set, having an additional short filmed clip demonstrating this will be worth its weight in gold.
As you and/or your young budding superstar set out on this wild adventure, you might find the reality to look a little different than you envisioned. Forging a career as an actor requires an immense amount of discipline, commitment, and tenacity, and can—unfortunately—wear down even the most emotionally stable amongst us.
Should you ultimately decide to pivot to another calling, there is nothing to be embarrassed or ashamed about. Instead, you should celebrate your courage and curiosity; grateful you know now! The skills and lessons you've gathered from your time in the acting world will stand you in great stead wherever you next find yourself, and your willingness to actually pursue your dreams is a rare and wonderful trait that most can only imagine.
For those of us that do remain in the game, the wisest will develop the mindset required to thrive in this industry as soon as possible. This means cultivating an acute awareness of what it is in our locus of control, and being able to make peace with the large percentage of elements that aren't. It means crafting a well-rounded life outside of acting so our value and sense of wellbeing isn't exclusively tied to the fancies of this precarious business. Books, TED talks, and podcasts can provide exposure to these ideas, but it is the practice that will be most valuable. Talk to your little one using these frameworks—both when things are going "good" and when things are going "bad." If you don't have someone you feel comfortable turning to in this way, start a written or video journal (depending on how you naturally express yourself) and do the same here.
Locking this in now will save you lifetimes of frustration, confusion, despair, and bitterness. You can thank us later.
While the ultimate goal is performing in a professional project, every type of acting is great practice and your child will feel more comfortable the more they do. Whether it's practicing auditioning and self-taping by finding sides and monologues to perform and film yourself, finding scenes to do with friends, or making fun videos for social media, these things can add to your child's reel, CV, and website while they're waiting to land their first job. Remember, you don't need permission to act, and if you want to be an actor, find the joy in it no matter who is, or isn't, watching.
At some point, securing high-quality representation will become necessary to take your actor trajectory to the next level. There's no hard-and-fast rule as to when this should be done—some prefer to have it sorted from the get-go, others wait until they have a few credits to their name—so trust your gut. However, directors, teachers, peers, and mentors can all be valuable sounding boards if you're still unsure.
Charmaine Gilchrist of Gilchrist Management says that while there's "always the child or teen that pops up that is truly special without experience", she's generally looking at the "whole package" when considering signing a child or teen actor. She adds, "the actor must be very proactive in adding to their résumé by doing short films, working with other actors on monologues and their craft and training, and have wonderful, supportive parents that are there to oversee their kids but not make it competitive."
The Media, Entertainment & Arts Alliance (MEAA) website is a great (and trustworthy) resource to refer to during this time. Not only do they have lists of all registered agents and agencies in each state, they also detail applicable legislation and sample questions to ask in your interactions and meetings.
Once you've built some momentum and are starting to book work, setting aside the time and space to regularly rebalance life becomes a vital practice. This can involve reviewing the health and equilibrium of a number of things such as:
Sleep, diet and exercise

School and homework

Social activities

Hobbies

Family time

Finances

Breaks and/or holidays
As well as "business" related elements including:
The types of roles and productions being offered

Your representation and/or team
Unfortunately, there's no "perfect" playbook for us to prescribe—especially in this constantly fluctuating and unpredictable industry. However, you'll learn to trust your instincts through trial-and-error, and will undoubtedly find yourself making numerous iterations as and when needed.
At the end of the day, what ultimately matters is that you honour your unique journey and steer by your own compass. Those that do—and frequently consult their compass to ensure they're still heading north—will enjoy a rich, rewarding, and utterly fulfilling career (as an actor or otherwise) and life. And what a worthwhile investment for you or your child to make while still so young!