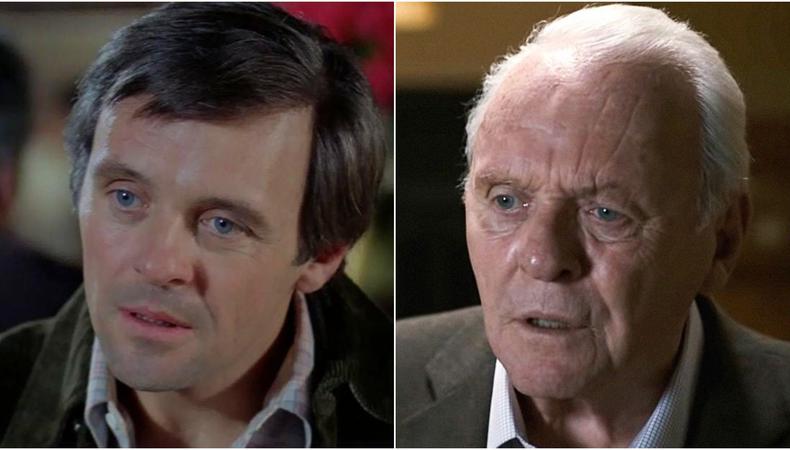 Many studies have shown the positive psychological effects of goal-setting. Goals give you a clear sense of direction and focus, and there are plenty of resources out there to help you achieve them. But how do you know what your goals should be in the first place?
We've spoken to a range of acting teachers and coaches from across the UK industry to discover how to choose goals that are both personal and meaningful. So, whether you're already established in your career, or a graduate unsure of your next steps, or needing to reconnect with your craft after taking time out, here are four essential questions to ask yourself when setting your career goals.
1. What do you want – and why?
This question is often overlooked in favour of focusing on achievements and milestones. But understanding what you want out of your projects, career, and life is an essential step you should come back to regularly.
"Imagine yourself in the future, with your goals achieved," advises creative development coach Gwen Tietze. "What is it like? Picture yourself as a whole, richly creative person, beyond your job as an actor, director or musician. Allow yourself this time in the future; it can tell you a lot about where to focus your planning and doing in the here and now."
Looking for your next screen or stage role? Check out our UK castings
Writer, composer and teacher Sam Kenyon also uses the future to illuminate his goals: "I've always thought about what I would like to look back on, years later. If you can think about how you would like to be remembered, or what you'd like to be remembered for, I think that can give a greater sense of agency to the present moment."
Another method is focusing on what ignited your initial passion, as suggested by LAMDA course leader Vik Sivalingam: "I would ask questions that stimulate a person's interest in their art," he says, considering how he would advise a student or colleague. "What first excited them to choose to do what they have – what was important to them in the first place?"
This is also true for individual projects. Theatre-writer and writing coach Greg Mosse says: "It's really easy to find a project that you think people will want. It's much more important that you find a project that you want to see realised."
Getting a clear picture of what you want – and why – will give you goals that you're completely invested in and are more likely to achieve.
2. What do you need?
Once you know what you want, the next step is to establish what you need to get there. Ideally, these should be things you have access to.
This could be further or continued training. "Traditional forms of training … can often price creatives out – especially freelancers," says Liam McLaughlin, co-creative director of acting workshop Just Add Milk. "But training is also using a free resource like Clubhouse and reaching out to industry professionals that inspire you, or … you can learn more from."
"What we tend to forget is the range of potential access we have at our fingertips, with all our collaborators," Sivalingam adds, "whether that's people you went to drama school with, or people you're working with on a job … every collaboration is an opportunity to expand your address book with like-minded creatives."
But what you need can be more than tools and resources. Sometimes, suggests Tietze, it's taking purposeful time out. "Doing something that may seem completely unrelated to your career gives you a change of perspective. And that may well reveal something you can bring to your practice and career development. A day off is never wasted time."
Having a clear idea of what you need to achieve your goals allows you to effectively plan your next steps.
3. Who can help you?
By their nature, the performing arts are collaborative, and having the right people around you is crucial. These can be teachers and mentors, but also other people in your creative and wider network.
"Who are your friends? What is your tribe or community?" asks Sivalingam. "I mean the people who will support you unequivocally, challenge you when you need it, and be there non-judgmentally when you're uncertain… Find your community or make one!"
One way to find your tribe is by helping others. "If you find yourself in a position where you can offer support, and you pour your heart and soul into it, you'll reap the benefits as a by-product," says McLaughlin.
For one-off projects, you might need a specific collaborator to move forward. In Mosse's experience, this is where writers tend to struggle. "If you've got a script that you're satisfied with, you've only really got two choices," he says. "Produce it yourself with your colleagues and friends [or] try and get somebody else to do so."
This is where reaching out to other creatives is vital. "My first job as a producer happened because I reached out to a producer I admired greatly, Tara Finney," McLaughlin explains. "After a coffee meeting…an opportunity presented itself…and I became her assistant producer for two VAULT Festival shows."
Considering whose help you need not only allows you to ask for support – it also gives you space to think about the cheerleaders you need.
4. Where are you now?
It's easy to become so focused on where you want to be that you ignore where you are, how far you've come, and what you can do right now.
When transitioning into new areas, your experience in one discipline can often feed into another. As Mosse points out when discussing writing: "If you sit down to write a single scene of drama on Monday morning … and then another scene of drama on Tuesday … on Wednesday, I bet you write a third scene that connects those first two." New skills may need to be learnt, but you're not starting from ground zero.
The present is also where we can take immediate action. "Consider: in what position [do] you think you are best placed to make the biggest difference?" says Kenyon. "If you are frustrated with a lack of roles or representations, what can you actively do to address this?" Acknowledging what you can do today connects you to your future self, making your imagined future more tangible.
Finally, it's important to celebrate past successes to motivate yourself. "Sure, the end point is important," says Sivalingam, "but striving for the top can stop us savouring each individual rung as you take a step closer to that top … It's beautiful to sometimes look down the ladder to remember how high you have climbed."
Acknowledging your present ensures that you're approaching your next goals with groundedness, giving you a clear view of your starting point.
In an uncertain profession, goal-setting is a powerful tool. Its effectiveness comes from knowing what you want, identifying the tools and people you need, and recognising where you are on your journey. These steps give you the best chance of setting truly fulfilling goals.
Sivalingam sums it up: "Savouring the now, inspiration of past achievement, and the knowledge that there is a goal to achieve, I believe, allows us to nourish ourselves in our art without depending on external validation."